1st International Media Forum Launched By Moroccan American Network
Spyghana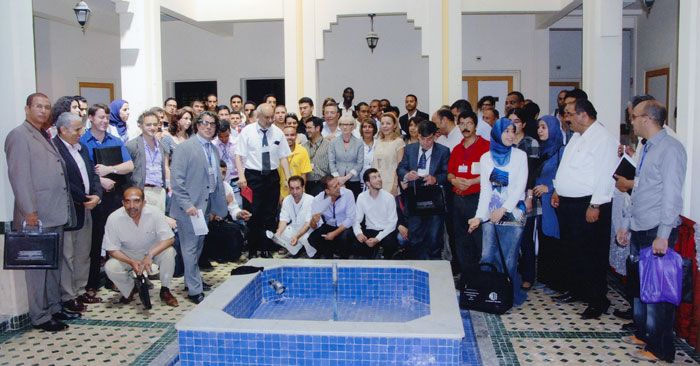 By Ghana News –SpyGhana.com
The media has undoubtedly evolved to become more active over the years. It is through the media that politicians are reminded about their unfulfilled promises at the time of elections. The excessive coverage by T.V. news channels during elections helps people, especially illiterates, in electing the right person to the power. This reminder compels politicians to abide by their promises in order to remain in power. From being just an informer media has become an integral part of our daily lives. With the passage of time it has become a more matured and a more responsible entity. The present media revolution has helped people in making informed decisions, and this has led to beginning of a new era in a democracy.
After its successful organization of the CEO Summit last year, the Moroccan American Network (MAN) will launch the first Moroccan American Media Forum to take place in Washington DC in June 2014.
Last year, Moroccan American Network (MAN) organized a CEO Summit in Washington DC. The summit was committed to making the development of Moroccan private sector a priority through a strong partnership between Moroccan and American small and medium businesses. This commitment is reflected in their involvement in activities covering booming sectors promoting inclusive growth especially those targeting the employment of youth and women. Hence, the Moroccan American Network, through its projects and programs, intends to create business opportunities across Morocco which will benefit the private sector and various categories of stakeholders in both Morocco and the United States.
In a new initiative in the chain of its distinguished achievements, MAN announced, the launch of the Media forum that will provide an opportunity to Moroccan American distinguished journalists to exchange ideas and views on topics and issues of mutual interest. The new forum complements a series of qualitative initiatives that MAN has embarked on since its creation last year, in commitment to its basic message and strategic objectives to positively and tangibly contribute to creating an environment that is supportive to the media and media professionals in the States and in Morocco. This will be a convenient platform that may enhance the field in order to take the media work to the heights of excellence through constructive debate and dialog with the participation of the people of enlightened experience and competence. Journalists, TV produces, bloggers… will be offered this prestigious opportunity to debate, learn and share with each other their different media experiences, concerns, challenges and of course success stories.
Source Temsamani said
Comments are closed.