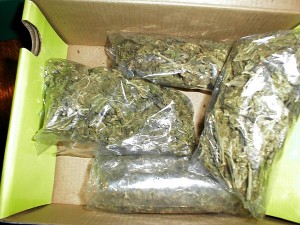 Moroccan authorities on Wednesday seized two tons and 390 kg of cannabis in the northern port of Tangiers, official news agency MAP reported.
The drug was found in a truck heading to Spain during a routine inspection operation, the report said, adding that the driver and his assistant were arrested and an investigation has been launched.
Despite the efforts by authorities in the past decade to crack down on cannabis farming, Morocco remains a big producer.
Authorities said more than 700,000 Moroccans depend on cannabis production, which is concentrated in the northern Rif mountains.