PROACTIVE INVESTORS UK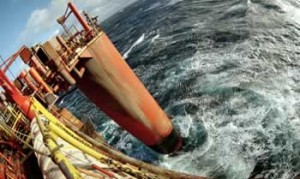 Investors in Morocco's offshore oil explorers are hoping for better drilling news in the coming months as we move towards the fourth quarter of a somewhat disappointing year.
It was a year that promised so much, but so far has failed to really deliver.
Investors generally – and those with money in the small cap players in particular – have become jaded as share prices fell with each successive drill campaign.
Exploration drilling has yet to unearth maritime Morocco's commercial potential. And while there have been important technical findings they provide little consolation to anyone other than the geologists.
In early August, the Galp operated TAO well (in which dual listed Tangiers Petroleum was a junior partner) marked the fourth strike-out.
However, the Atlantic waters off Morocco are expansive and there are a numerous potential targets – so it is far too early to call time on the area.
"Morocco remains one of the last under-explored regions of North Africa," says Oisin Fanning of San Leon Energy (LON:SLE).
His firm is partnered with Genel Energy (LON:GENL) in the Sidi Moussa block, where drilling began on the SM-1 well at the end of July.
San Leon has an 8.5% stake in the well, alongside fellow exploration juniors Serica (LON:SQZ) and PetroMaroc (CVE:PMA) (formerly Longreach) with stakes of 5% and 1.5% respectively.
The junior stakeholders may be seen as particularly attractive investment vehicles for the Moroccan programme – given that for the most part Genel's share price decline is being steered by events in Iraq, where in the Kurdistan region it has stakes producing oil fields.
The Sidi Moussa well is targeting a prospect that's estimated to have more than 300mln of recoverable resource potential.
In the fourth quarter, attention will be on a partnership of super-explorers Kosmos and Cairn (LON:CNE).
They are preparing to drill the large Cap Boujdour permit, which spans more than 22,000 square kilometres. Here, a number of plays and prospects have been identified via 3D seismic.
The largest, named Gargaa, will be the first to be drilled. Cairn estimates Gargaa to have about 1bn barrels oil equivalent in prospective resources.
Herein lies the appeal of the high risk frontier – the potentially massive rewards for success.
But locating oil is a little like trying to find a needle in a haystack: the acreage held by the various partnerships and consortia is, by many standards, vast.
For perspective, at 22,265 square kilometres Cap Boujdour permit is an area equivalent to nearly 100 UK North Sea blocks (which average about 10×20 kms).
Add to that water depths of around 1,000 metres, and that many of the targets are themselves as deep as 5,000 metre beneath the surface.
Considered in this context the size of the proverbial haystack is clear.
Whilst oil experts and geologists remain relatively enthusiastic, goodwill is at something of a premium in the City – not least for the small cap players who are likely to need another wave of funding to re-load the drill-bit.
As such a drilling success will go a long way to putting a spark back into the sector-wide campaign.
There is a big ring around the month of October when we should start hearing more about the potential, or otherwise, of Sidi Moussa, which spud at the end of July.
By Jamie Ashcroft