CPI FINANCIAL
by Georgina Enzer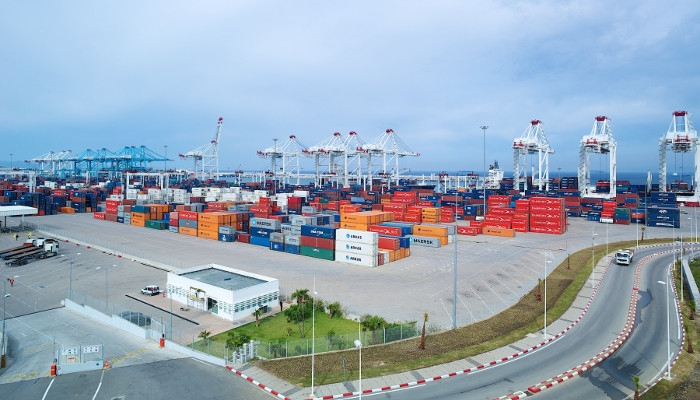 Abu Dhabi Fund for Development (ADFD), Abu Dhabi's leading national entity for development aid, and the Government of Morocco have enjoyed strong bilateral ties dating back to 1974.
The four-decade-long close relations continue to drive sustainable socio-economic development across key sectors that benefit the citizens of Morocco.
To date, the Fund has supported Morocco with grants and concessionary loans worth AED9 billion across 76 development projects spanning diverse sectors, most notably transport, housing, water and agriculture, education, and healthcare.
In addition, ADFD currently owns equity shares in several Morocco-based companies, active in the telecommunications, holding, agriculture and livestock, tourism, and industry sectors. These include Maroc Telecom, Rebab Company, Société Delma d'Investissements Touristiques (Delma Company), Société Palmeraie Maroc Emirats (Palmare), Ciments du Maroc (CIMAR), and Union Maroc Emirats Arabes Unis de Pêche (UMEP).
According to ADFD's country report marking Morocco's Throne Day on 30 July, the 76 development projects have significantly contributed to improving economic and social conditions in the country.
On this occasion, His Excellency Mohammed Saif Al Suwaidi, Director General of ADFD, extended his sincerest congratulations to the Moroccan royal family, government, and people, and wished them continued prosperity. Furthermore, he stressed the importance of the unique historic ties between the UAE and Morocco, exemplified by the fraternal relations between the UAE President His Highness Sheikh Khalifa bin Zayed Al Nahyan and His Majesty King Mohammed VI of Morocco.
"At ADFD, we are truly proud of our cooperation with the Moroccan government. Together, we have supported many strategic and sustainable projects that have boosted economic growth and elevated living standards in Morocco," said His Excellency Mohammed Saif Al Suwaidi.
The following is a brief overview of notable projects funded by ADFD in Morocco:
High-speed train
ADFD funded a high-speed train project with a total amount of AED 514 million. The project includes the construction of a 200 km long, 320 km/hr train that will bridge the gap between the cities of Tangier and Kenitra and reduce the travel time to two hours.
Port of Tangier
In 2002, ADFD provided funds worth an estimated AED 1.1 billion to build a global sea port featuring docks for large ships, wharfs, and passenger terminals. Strategically located 35 km east of Tangier on the intersection of the Atlantic Ocean and the Mediterranean Sea, on one of the most important trade routes, the port links Morocco with maritime destinations across Europe and beyond.
Today, the Port of Tangier has evolved into one of Morocco' main trade and commerce hubs that bolsters exports and brings multiple economic benefits to the country.
Khroub Dam
In 2014, ADFD provided funds worth AED 501 million to develop the Khroub Dam. One of the most significant projects in the water and irrigation sector, the dam supplies water to the residents of Tangier and Asilah.
Housing project in six Moroccan cities
In line with the Moroccan government's housing development goals, ADFD has spared no effort to elevate living standards across the country. Over the past four decades, the Fund financed multiple projects aiming to increase the supply of residential units for Moroccans. The most significant among them is the AED 830 million multi-city projects that comprised the construction of 398,700 housing units in major cities: Marrakesh, Casablanca, Fès-Boulemane,
Eastern Region, Tangier-Tetouan, and Meknes.
Sheikh Zayed Hospital in Rabat
ADFD's extensive healthcare portfolio in Morocco has fundamentally improved medical services available to the country's population. Among the most notable contributions is the Fund's AED 158 million grant for the Sheikh Zayed Hospital in Rabat in 1989 – a 235-bed specialist hospital operating in line with international best practices. In 1996, ADFD provided another AED 4 million to finance the hospital's operations.
Trans-Maghreb Motorway Axis
The AED 217 million motorway connects the city of Tangier on the Atlantic coast with multiple tourist attractions and commercial hubs on its way to the eastern regions of the country. The project has significantly improved transportation services and boosted trade between countries of the Greater Maghreb region and Mediterranean nations.
Railway Station in Casablanca
In 2014, ADFD injected AED 78 million in the refurbishment of the railway station in Casablanca with the aim of improving connectivity between cities. The station now boasts increased capacity and better services for travellers.
Port of Casablanca Development and Rehabilitation
Also in 2014, ADFD provided AED 290 million for the development and rehabilitation of the Port of Casablanca. The project helped increase traffic capacity and included a four-kilometre road to enable easy truck access into Ain Al-Sabaa industrial area and the logistical area in Zanatah.
Electricity generation projects in Moroccan cities
To ensure an adequate and reliable power supply, the AED 91 million venture rehabilitated power stations in seven Moroccan cities: Jerada, Mohammedia, Kenitra, Laayoune, Agadir, Tan-Tan, and Dakhla.
Mohammed VI University Hospital in Marrakesh
Abu Dhabi government's grant worth AED 239 million helped purchase equipment for the 916-bed Mohammed VI University Hospital in Marrakesh. The specialist medical complex spans 8.8 hectares.