Xinhuanet
Source: Xinhua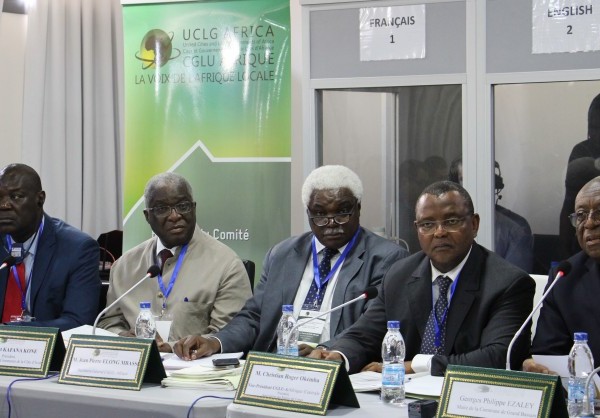 The members of the Pan-African Council of the United Cities and Local Governments of Africa (UCLG Africa) has decided to hold Africities Summit in Morocco in December 2018, local media reported on Monday.
The decision was made at the UCLG Africa Executive Committee meeting on Nov. 25 in Grand Bassam, Cote d'Ivoire, said the official MAP news agency.
"The holding of this important meeting in Morocco is recognition of the kingdom's efforts in reinforcing decentralization and regionalization," the President of the Moroccan Association of Presidents of Municipal Councils Mohamed Boudra said.
The organization of the summit in Morocco comes after the Congolese city of Brazzaville Congo had withdrawn from hosting the summit, due to the current financial difficulties that the country is experiencing.
The UCLG AFRICA is the umbrella organization and the united voice and representative of local government in Africa.
It is an institution that gathers 40 national associations of local governments from all regions of Africa as well as the 2000 cities that have more than 100,000 inhabitants.
UCLG AFRICA is a founding member of the United Cities and Local Governments world organization, and its regional section for Africa.
UCLG AFRICA is currently headquartered in the Moroccan capital Rabat, where it enjoys a diplomatic status as a Pan-African International Organization.