Renewables Now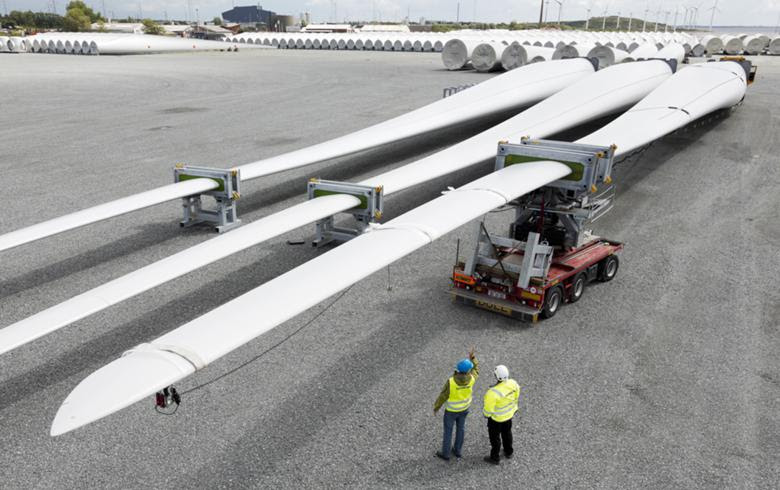 Siemens Gamesa Renewable Energy SA (BME:SGRE) on Wednesday inaugurated a new rotor blade manufacturing plant in Morocco, the first facility of its kind in Africa and the Middle East.
The factory in the northwestern city of Tangier spans on an area of 37,500 sq m (403,647 sq ft). Being operational since April, it is producing 63-metre (207-ft) composite blades for Siemens Gamesa's SWT-DD-130 turbine platform for local projects and exports to other African countries, Europe and the Middle East.
In the future, Siemens Gamesa can also start making turbine blades of up to 75 metres at the Moroccan plant.
The company's CEO Markus Tacke noted that Morocco currently presents very good business opportunities that are "stronger than ever before." "This location in Tangier provides us with direct access to some of the most important markets of tomorrow – here in Morocco, throughout the Middle East, in Europe, and in the Mediterranean Region," he added,
Under its national programme, Morocco has set a goal to source up to 52% of the electricity it produces from renewables by 2030, with wind accounting for 20% of the total. The North African kingdom aims to have 2,000 MW of wind and 2,000 MW of solar power plants by 2020.
Siemens Gamesa, which has a 72% market share in Morocco, last year won the preferred bidder status in a 850-MW wind power tender in Morocco under a consortium with Italy's Enel Green Power SpA (BIT:EGPW) and Moroccan Nareva Holding.