Pura Vida Energy: Damon Neaves Talks Morocco Oil Giant
Pro active Investors Australia
by Proactive Investors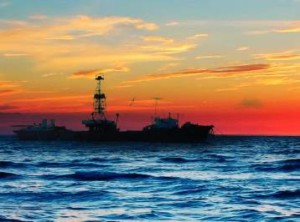 Pura Vida Energy (ASX:PVD) expects to spud in April 2015 a potentially transformational well offshore Morocco that targets 328 million barrels of oil net to the company.
Notably, the company is carried for its 23% interest in the MZ-1 well by Freeport McMoRan Oil & Gas (NYSE:FCX) for up to US$215 million.
Latest investor presentation
Managing director, Damon Neaves, outlined the company's drilling program offshore Morocco to investors this week in Melbourne and Sydney.
ACCESS FULL PRESENTATION HERE.
Morocco Oil Play
The MZ-1 well targets the Ouanoukrim prospect, which has total gross unrisked mean prospective resources of over 1.4 billion barrels, with a high case of over 3 billion barrels.
This targets four stacked targets representing a range of play types. This could increase to five targets if the well is deepened.
Pura Vida also has the option to continue the carry by Freeport beyond the US$215 million cap any time prior to the spud of the second well.
If the option is exercised and the cap is exceeded then PVD will dilute 1% of its interest in the permit for each US$4.5 million gross well costs in excess of the cap.
The company also has a 100% interest in the Nkembe Project offshore Gabon, which has the potential to host 1.3 billion barrels of oil and the Ambilobe Project offshore Madagascar.
Comments are closed.