Proactive investors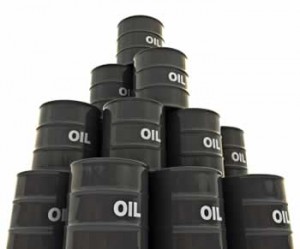 As crude prices remain depressed, it was a busy and significant week for the sector. Here are some standouts.
Gulf Keystone (LON:GKP) shares advanced as the Kurdistan focused oil firm put up the for sale sign.
The company revealed this week it was in talks with potential buyers, though the process was said to be preliminary and no indicative deal terms were revealed.
GKP is facing a potential funding gap. It has in excess of US$300mln of convertible debt which is currently out-of-the-money and visibility over future revenues is poor.
San Leon Energy (LON:SLE) shares also surged as it revealed what it called "highly positive" results from the Rawicz project, which is now expected to be its first commercial discovery.
Rawicz-12, an appraisal well in south-western Poland, flowed gas at an increasing rate which by February 16 had reached up to 4.1mln cubic feet per day.
Oisin Fanning, executive chairman, says this is the significant gas discovery the company has been waiting for.
"This well is transformational for the company, a step towards energy independence for Poland, and the first of what we anticipate will be a series of such wells for San Leon in the Rawicz field and elsewhere," he said in a stock market statement.
Petroceltic International (LON:PCI) chief executive Brian O'Cathain has survived Worldview Capital's attempt to have him removed from the company this week.
The majority of Petroceltic shareholders voted against the activist investor's proposals at today's extraordinary general meeting in Dublin.
A total of 61% of the vote keeps O'Cathain at the helm, versus 38.9% of votes in favour of Worldview proposal.
Worldview owns around 29% of Petroceltic shares and it requisitioned the EGM to challenge O'Cathain's leadership of the company.
Providence Resources (LON:PVR) chief executive Tony O'Reilly said he was encouraged by the level of support from investors in an oversubscribed equity funding.
The Irish oil company confirmed it is to raise US$31mln by selling new shares to investors including 25 institutions and existing shareholders.
New shares will be issued at 25p which is a relatively small discount to Tuesday's closing price of 27.5p – but it is a long way from the 480p price of Providence's last equity funding back in 2012.
It comes as the company awaits the completion of a confidential deal to bring in a partner to take forward the Barryroe oil field development, off the Cork coast, in the Celtic Sea.
LGO Energy (LON:LGO) has secured a US$25mln long-term financing with BNP Paribas to support ongoing production growth in Trinidad.
The financing deal will fund development drilling at the Goudron field where production has grown to over 2,000 barrels per day and is set to expand further.
Chief executive Neil Ritson describes the financing as a "truly milestone event" for LGO.
"At a time when the industry is facing uncertainty and reductions in investment, LGO has demonstrated both the quality of the Goudron Field, even at lower oil prices, and the capability of our team to operate the field," he said.
Gulfsands Petroleum (LON:GPX) confirmed the Douar Ouled Balkhair 1 (DOB-1) exploration well will be a future producer, as it flowed gas in testing.
DOB-1 is located within the Rharb Centre permit, onshore Morocco, and it has flowed gas to surface at a rate in excess of10mln cubic feet per day.
"We are delighted with the results of the drilling and flow testing operations at well DOB-1," said chief executive Mahdi Sajjad.
"This is the third consecutive successful exploration drilling result that the company has achieved in Morocco utilising the 3D seismic data acquired and processed in 2013-2014."
Sajjad told investors that Gulfsands is continuing efforts to start production from its Moroccan gas discoveries and it is working with national oil and gas firm ONHYM to achieve this as soon as possible.