Xinhuanet
Source: Xinhua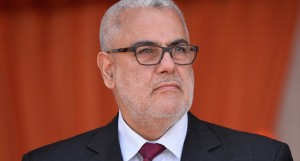 Morocco's King Mohammed VI will appoint another Prime Minister from the Islamist Justice and Development Party (PJD) after its leader Abdelilah Benkirane failed to form a new government, a statement from the king's office announced.
In October, the king re-appointed Benkirane as a PM with the task to form a new government, but he has not been able to achieve this goal after five months.
Given his constitutional powers to ensure respect for the constitution, the proper functioning of institutions and the supreme interests of the homeland and citizens, the king decided to appoint as a new PM another member from PJD, the statement said.
The king took notice that the negotiations, which lasted for five months, has not resulted in the formation of a governmental majority and that there is a lack of any prospects suggesting its near formation, the statement noted.