Reuters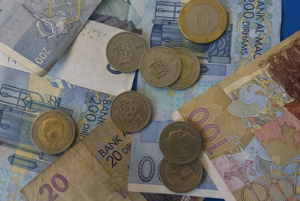 Morocco's trade deficit fell 25.3 percent to 63.12 billion dirhams in the five months to the end of May compared with a year earlier, thanks to lower energy import prices as oil prices fell, the foreign exchange regulator said on Monday.
The trade gap was down from 84.54 billion dirhams at the end of May 2014, as energy imports fell by a third from a year earlier to 27.89 billion dirhams. Wheat import prices fell 31.1 percent as the local harvest hit a record high this year.
Total exports rose 5.8 percent from a year earlier to 91.03 billion dirhams.
Tourism receipts dropped 6.4 percent, while remittances from the 4.5 million Moroccans living abroad rose 5.5 percent. Foreign direct investment jumped 22.8 percent to 11.68 billion dirhams.
(Reporting by Aziz El Yaakoubi; Editing by Louise Ireland)