Zawya
WAM (Emirates News Agency)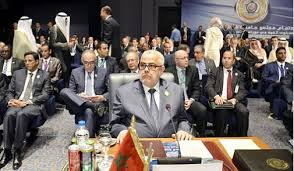 The twenty-seventh session of the Arab summit next March will be held in Morocco, announced the Moroccan Prime Minister, Abdulilah Benkiran, during this years summit which concluded today.
In a speech addressing Arab leaders and Presidents during the twenty-sixth session of the summit, the Prime Minister said that his country welcomes the opportunity to host the event, and praised Egyptian President,Abdel Fattah el-Sisi, for his successful heading of this year's summit, and reaching the results desired.
On the final day, Arab leaders and Presidents also welcomed the news regarding Morocco's heading of the next summit.