Morocco To Host Global Textile Fair In March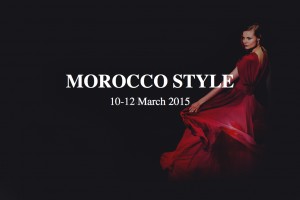 Morocco international fashion, textile & accessories fair will be held from 10th to 12th of March, 2015, organized by Pyramids Group, at Casablanca international fair grounds in Morocco.
With the participation of domestic and international fashion and textile professionals, Morocco Style presents high quality products. Through Pyramid Group's strongest network in Europe, Middle East and North Africa, Morocco Style will be attracting thousands of visitors from Middle East, the Arabian Gulf, Europe, and Russia.
The Morocco Style fair will be a unique platform for the gathering thousands of ready-to-wear, textile and fashion producers from North Africa and other countries.
The expected list of exhibitors includes men and women fashion, leather clothing, sportswear, knitted garment, etc. The fair is expected to attract designers, wholesalers, department stores, fashion publications, etc.
Casablanca, being the biggest city and the port of Morocco, holds the 80 per cent of Moroccan trade volume, and hence is the ideal location to host the textile fair. Morocco, where fabric import is exempt from tax, imports high volume of fabrics which accelerates export of ready-to-wear apparels.
The production model of Morocco is import & export of ready-to-wear products. It has become an important supplier of ready-to- wear via the free trade agreements both with EU and the USA. 85 percent of the sector is small and medium-sized enterprises which make Morocco a very flexible environment for placing orders according to the latest fashion and trends. (GK)
Fibre2fashion News Desk – India
Comments are closed.