Morocco Starts Negotiations For 7 Bcm LNG Import Deal
Hellenic Shipping News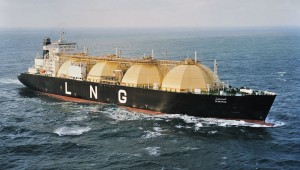 Morocco has started negotiations to import up to 7 billion cubic meters of gas by 2021 as it aims to diversify energy supplies and reduce dependence on oil and coal imports, the energy minister said.
Minister Abdelkader Amara said he had made contact with gas- exporting countries and that private companies are also showing interest.
Morocco is already burning 1 bcm of gas, including around 70 million produced locally, but that is still only 5 percent of its energy bill.
The North African kingdom announced the plan to boost imports of liquefied natural gas (LNG) last December. The plan includes constructing a terminal at the industrial hub of Jorf Lasfar worth up to $4.6 billion.
The first step is negotiating supplies with gas exporters.
"I have made contacts with Qatar, now I am waiting to hear from them. I am also planning a roadshow to Russia and United States," Amara told Reuters.
"I have already received two offers from private international companies," he added, declining to name bidders.
Dick Benschop, president director of Shell Netherlands , expressed interest in the Moroccan LNG plan after meeting Amara last month.
The plan includes a jetty, terminal and pipelines, with estimated investments of $600 million, $800 million and $600 million respectively.
Morocco also plans a regasification unit in Jorf Lasfar port, while state power utility ONEE wants to build four gas-fired power plants of 600 MW of each in the same area and near the northern city of Tangier.
In addition, Morocco plans to develop 4 gigawatts of renewable energy.
Last month, it awarded a consortium led by Saudi Arabia's ACWA Power International a 1.7 billion euro contract to build two solar power plants totalling 350 megawatts (MW) in the southern city of Ouarzazate. ACWA is already building a 160 MW solar power plant in the same area.
Source: Reuters
Comments are closed.