Yahoo! News
By Indo Asian News Service | IANS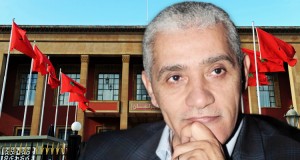 Morocco's counter-terrorism efforts and training of imams were showcased during a meeting at Britain's parliament between Moroccan and British MPs, Moroccan news agency MAP reported.
The meeting, organized Wednesday on the occasion of the working visit to Britain by a parliamentary delegation led by Speaker of the House of Representatives, Rachid Talbi Alami, enabled the delegation members to outline the Moroccan strategy to fight terrorism and religious extremism which threaten regional and international security.
They also underlined the importance of the Moroccan experience in training imams according to the Malekite rite, which calls for an Islam of moderation.