UPI
By Daniel J. Graeber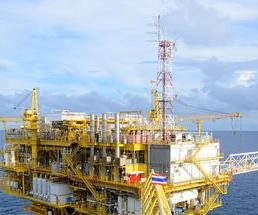 Australian energy company Woodside Petroleum maintains commitment to exploring frontier oil and gas territory off the coast of Morocco. (UPI/Shutterstock/num_skyman)
Australian energy company Woodside Petroleum said Wednesday it was stepping further into frontier territory with an exploration deal offshore Morocco.
Woodside said it will explore a block known as the Rabat Ultra Deep Offshore area, where waters range in depth from 1 mile to more than 2.5 miles deep. The block is located adjacent to a similar deepwater license area, in which Woodside already holds a 25 percent stake.
Under the terms of a 1-year commitment, Woodside said it would conduct a seismic survey of the region to get a better understanding of the reserve potential offshore Morocco.
Morocco is one of the West African countries that have drawn interest from international energy companies eager to tap into unexploited reserves. Scottish energy company Cairn Energy and London-listed Gulfsands Petroleum have each announced plans for similar operations in Morocco this year.
Onshore, the country Morocco holds about 20 trillion cubic feet of recoverable shale oil and natural gas reserves. Morocco, however, is still a net importer of fossil fuels.
Offshore remains relatively underexplored. Organizers of an investment conference in May said the country's geographical proximity to other oil- and gas-rich countries like Algeria, Egypt and Libya make it an ideal investment opportunity.
When announcing results for the second half of the year, Woodside credited its entry into Morocco with establishing a sound future production portfolio.