News 24
AFP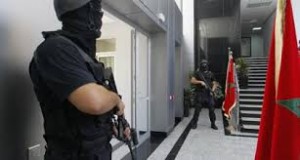 The Moroccan authorities said on Wednesday that they had dismantled a "terrorist cell" that was recruiting volunteers for the Islamic State group.
The ISIS-affiliated cell, which was active in the northern city of Fez and nearby town of Moulay Yacoub, had seven members, an interior ministry statement said.
They "recruited and sent Moroccan volunteers to Iraq and Syria" where the jihadist group holds territory, it said.
Police seized bladed weapons, military uniforms, money and electronic equipment during the raid.
The authorities have regularly announced the dismantling of ISIS cells and arrest of suspected jihadist recruiters in recent months.
The kingdom has been spared deadly jihadist attacks since a 2011 bombing in the central city of Marrakesh which killed 17 people, mainly European tourists.