FORBES
Christopher Coats, Contributor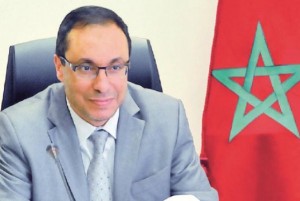 Morocco announced plans to continue its push for energy diversification with an effort to increase liquefied natural gas imports over the next five years, including a new terminal in the town of Jorf Lasfar worth $4.6 billion, according to local media reports. While initially reported at the end of last year, Energy Minister Abdelkader Amara has now said that the project is attracting viable attention from foreign investors.
"I have made contacts with Qatar, now I am waiting to hear from them. I am also planning a roadshow to Russia and United States," Amara said, according to Reuters. "I have already received two offers from private international companies," he added, declining to name bidders.
Heavily dependent on energy imports to meet its growing demand, Morocco has spent the last decade exploring new options to help reduce costly oil and coal imports, including supporting new exploration and production efforts, as well as renewable alternatives. In addition to allowing access to a greater variety of global gas prices, Morocco's LNG plans would help reach its diversification goals by 2020. According to The National, the country hopes to provide 42 percent of its energy needs with renewable energy options by that year, with the remaining coming from fewer imports and a burgeoning domestic production sector.
Last year, the country's political leadership reinforced its interest in pursuing offshore potential, including permits for Australia's Woodside Petroleum. Late last year, it was reported that after modest interest for much of the last decade, a number of larger oil and gas firms have arrived in Morocco in pursuit of the country's mainly offshore potential. Joining smaller operators like San Leon Energy and Longreach Oil and Gas, energy majors have begun targeting the country's potential reserves with more than 10 wells planned over the next year, according to a Bloomberg report – more than twice what the country has seen over the last ten years. Since January, BP, Chevron and Cairn have all announced new projects or buy-ins to existing efforts, despite the country's lackluster history of viable oil and gas discoveries.
By exploring LNG expansion, Morocco could open the door to a more affordable imports, while reducing usage of more environmentally taxing energy resources like coal and oil. According to the report, the Jorf Lasfar port would also be home to a regasification plant.
While keeping focus on conventional energy resources, Morocco does not appear to be backing away from renewable expansion as well. According to a Reuters report, the country awarded a Saudi-led consortium a 1.7 billion euro contract to build 350MW worth of solar plant capacity near the southern city of Ouarzazate, building on the 160MW project it already has in motion in the area.
I am a reporter and researcher focused on energy, political and economic issues in the Mediterranean and have spent much of the last fifteen years working and reporting from the region. Over the last several years, my work has focused on all facets of the energy sector, including investment, development and policy issues. I am a graduate of the University of Texas' School of Journalism and New York University's Center for European and Mediterranean Studies graduate program. https://twitter.com/coatschristophe
The author is a Forbes contributor. The opinions expressed are those of the writer.