Morocco Affirms Support For "Fair Solution" in Mali
APA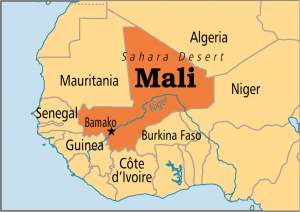 Morocco has reaffirmed its support for efforts to achieve a politically acceptable solution in northern Mali, which respects the unity and sovereignty of the country, Salaheddine Mezouar, the kingdom's minister of Foreign Affairs and Cooperation declared. He made the declaration while receiving a National Movement for the Liberation of Azawad (MNLA) delegation led by its Secretary General, Mr Bilal Ag Acherif.
According to the top Moroccan diplomat his country was in favor of all regional and international initiatives likely to ensure lasting peace and stability in Mali through dialogue between the warring sides.
Morocco, he observed follows with keen interest all the developments in Mali and condemns in no uncertain terms all attempts to destabilize the region.
For his part, MNLA Secretary General, Bilal Ag Acherif pointed out that Malians welcome any initiative from Morocco capable of ending the dispute between the protagonists.
Signature : APA
Comments are closed.