Telecompaper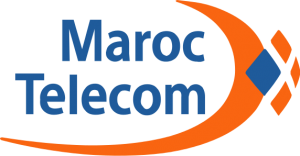 National regulator ANRT reported that Morocco reached 16.97 million mobile internet users in March, representing an annual growth of 27.5 percent. In the same period, ADSL customers increased by 8.5 percent to reach 1.27 million.
While retaining the highest share of mobile internet users, Maroc Telecom (IAM) saw its dominance eroded with 47.5 percent of the market, down from 49.6 percent in the previous quarter and 50.9 percent a year earlier. Rivals Orange Morocco and Inwi shared the rest of subscriptions, with a market share of 26.8 and 25.7 percent respectively.
Looking at the overall mobile base, the first quarter saw a continuation of the key trends shaping the Moroccan market. Postpaid connections remained on an upward trend, accounting for 7 percent of the country's 41.78 million mobile subscriptions, while the LTE base continued to increase at a strong pace, rising by 21 percent since December 2016 to reach 3.4 million at the end of March.