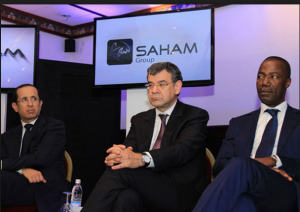 Saham Finances, a subsidiary of Groupe Saham owned by Moulay Hafid Elalamy, a Moroccan tycoon and current trade and industry minister, has acquired a 40 percent stake in Nigerian non-life insurance company, Unitrust Insurance Company Limited. Unitrust was established and licensed in 1986 to operate as an insurer in Nigeria and it presently carries out all forms of general/ non-life insurance transactions.
The company offers all classes of insurance business such as general insurance, life and pension, as well as special risk.
According a report Nigeria's Daily Independent newspaper on Wednesday, the announcement came after Saham acquired 66 percent stakes in Rwandan CORAR-AG and GA Angola Seguros.
The report added that Saham's acquisition marks its entrance into Nigeria's insurance market, one of the most promising emerging insurance markets.
According to an annual publication by Swiss Re, Nigeria is the third largest insurance market in Africa, only behind Morocco and South Africa.
Chief Executive Officer of Saham Finances, Raymond Farhat, believes the acquisition will allow Saham consolidate its growing presence in West Africa, particularly in the largest economy on the continent.
Saham predicts that the Nigeria's insurance sector will represent about 3 percent of the country's Gross Domestic Product (GDP) in 2017.
With this acquisition, Saham Finances now has presence in 22 countries. Its operations are spread across Africa and the Middle East.