Stockhouse.com
Vancouver, British Columbia–(Newsfile Corp.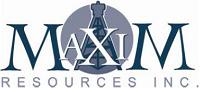 Maxim is an oil and gas production and exploration company based in Vancouver, Canada.
InvestmentPitch.com has produced a "video news alert" discussing Maxim Resources. If this link is not enabled, please visit www.InvestmentPitch.com and enter "Maxim" in the search box.
If you cannot view the video above, please visit:
http://www.investmentpitch.com/video/0_63rs5af2/Maxim-Resources-TSXVMXM-Morocco-activities-update
The company's most recent investment is a Reconnaissance Contract for the Hassi Berkane Block, in the Kingdom of Morocco, in partnership with the National Office of Hydrocarbons and Mines.
The Hassi Berkane Block, located in the northeast portion of Morocco, comprises 5,116 square kilometres.
More specifically, it is located within the eastern foreland basin of the Rif Mountains at the leading edge of the Rif basin. To date, no wells have been drilled on the block, but more than 1,700 kilometres of 2-D seismic coverage and multiple vintages have been run across the block.
In December, Anthony Lucas joined Maxim as Exploration Manager and consultant. Mr. Lucas has been working in the oil and gas industry for over 35 years and has held numerous senior positions for a number of exploration and production companies throughout the world.
The company recently acquired additional data on the Hassi Berkane Concession, which the company anticipates could possibly accelerate the evaluation program presently underway, including suggested drilling locations. Once the analysis is completed Chapman Petroleum Engineering will provide an update to the already published initial NI 51-101 Technical Report.
Maxim has also appointed Mr. Chris Farnworth to the role of Vice President of Corporate Affairs. Mr. Farnworth has been with Maxim for some time but is now taking on a more comprehensive role with the company.
Maxim continues with its efforts to complete a dual listing on the AIM Market of the London Stock Exchange.
Andrew Male, stated: "Having recently taken over the role of President and CEO of Maxim I am pleased with the continued progress that we make at a project level as well as expanding the technical and expertise available to Maxim."
The company is trading at $0.18, and with 38.3 million shares outstanding, is capitalized at $6.9 million.
For more information about Maxim, please visit the company's website www.maximresources.com, contact investor relations at 604-630-0280 or email info@maximresources.com.
About InvestmentPitch
InvestmentPitch.com, a multimedia company that provides a combined solution for creating and hosting financial video content, and distributing it across multiple platforms to investors and financial professionals, specializes in producing short three minute videos based on significant news releases, research reports and other market information. Please visit InvestmentPitch.com and browse the extensive library of investment videos.
CONTACT:
InvestmentPitch.com
Barry Morgan, CFO
bmorgan@investmentpitch.com