Star Africa
by PR Newswire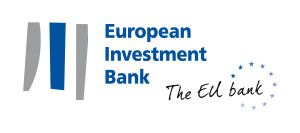 Promoting the international development of businesses is a major strategic objective of the European Investment Bank (EIB) designed to strengthen their overall competitiveness whilst fostering their economic integration.
As part of this policy of supporting the private sector the EIB has decided to lend EUR 10 million to MED Packaging, a subsidiary of Papeles y Cartones de Europa S.A. (Europac). The finance contract was signed on Wednesday 10 June in Rabat in the presence of Mr Fernando ARANGUREN, Director of Europac's Resources Division, and Mr Heinz OLBERS, EIB Director of Operations in Southern and Eastern Neighbouring Countries. The financing structure will be secured by the Spanish bank Banco de Sabadell, whose representatives were also present.
This is the Europac Group's largest investment outside the European Union. Specifically, it will serve to install an integrated packaging production unit in Tanger Automotive City, resulting in the creation of 120 direct jobs locally. This high value added industrial project in economic and social terms will, in particular, form part of the value chains of (i) the automotive sector and (ii) the agricultural and agrifood sector, and thus has major potential on the Moroccan packaging market.
The new production unit will also benefit from Tangier's new port and industrial zone facilities to import base paper and export packaged products in the agrifood and industrial sectors, specifically in the automotive and automotive components markets.
With this major investment outside the European Union, the Spanish group Europac, which has been supported by the EU bank in the past, is continuing its international growth on the strategic Moroccan market.
Heinz OLBERS, the EIB's Director of Operations in Southern and Eastern Neighbouring Countries, remarked: "Capitalising on its experience and expertise, the EIB is demonstrating its conviction by continuing to support the private sector and help businesses to develop internationally. Our priority on both sides of the Mediterranean is to create conditions that are conducive to successful investment with a strong economic and social impact. The competitiveness of businesses and the younger generations' future depend on this!"
Fernando ARANGUREN, Director of Europac's Resources Division, stated: "The commissioning of the packaging plant in Morocco, scheduled for the third quarter of this year, will mark the successful completion of one of our current investment projects, so helping us to meet the profitability and financial strength targets that we set in the Strategic Plan 2015-2018."
Copyright European Union, 1995-2015
SOURCE European Investment Bank