The Cut
Photographs by Yoriyas Yassine Alaoui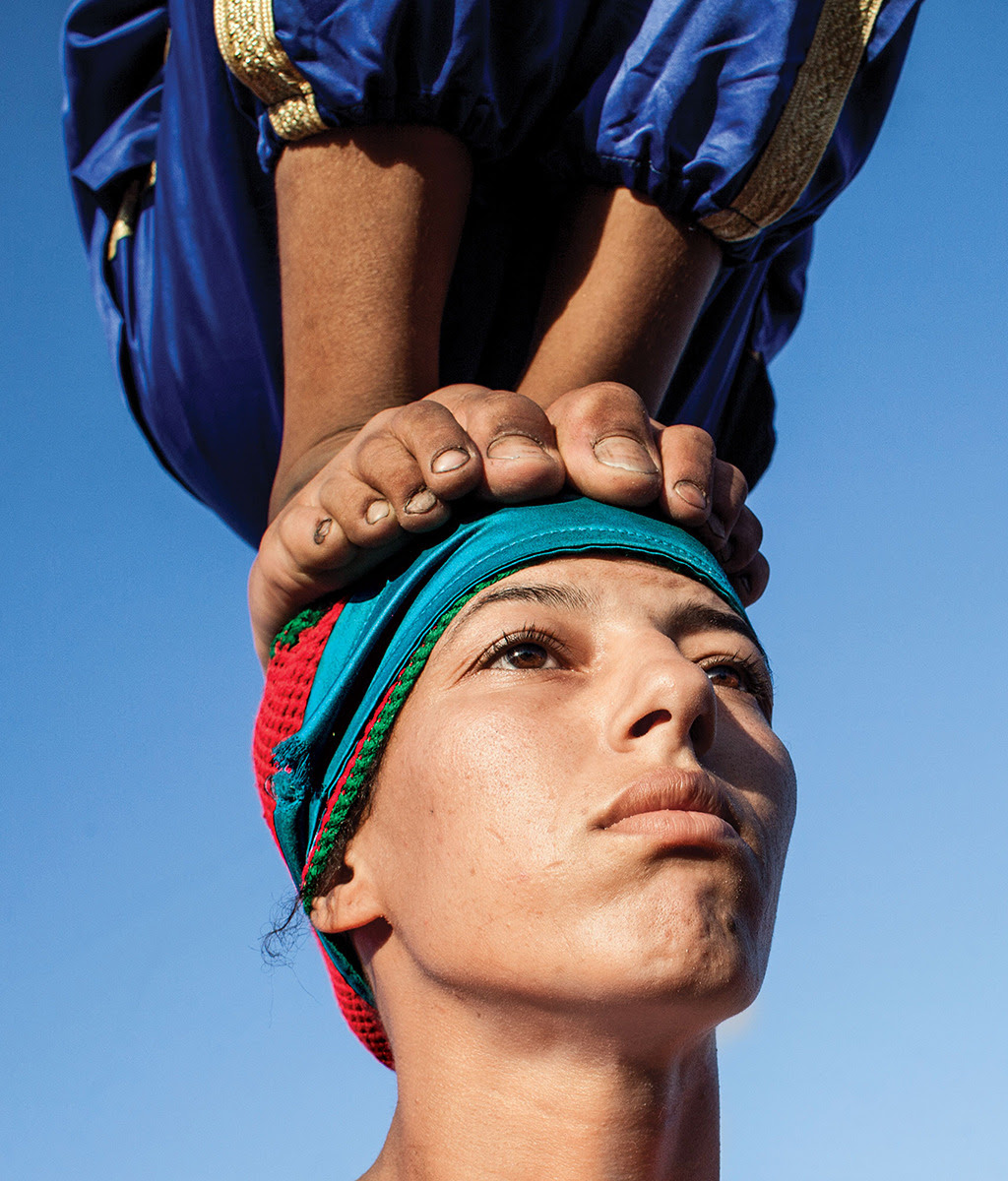 On the streets of Marrakech and Casablanca, fashion has become a hybrid of traditional styles and young internet trends.
The fashion world and Morocco have long had a love affair. (Witness that world's flocking to the opening of the new Yves Saint Laurent museum in Marrakech.) But fashion, as it's actually lived and breathed in Moroccan cities, is rapidly changing.
"Now, if you walk down the streets of Marrakech, you will see a guy in a local djellaba wearing sneakers that he got through a cousin who lives abroad," explains Amine Bendriouich, a designer and creative director who divides his time mostly between Marrakech and Casablanca. "It's not only about the guys who can afford the most fashionable items; it's more about Mr. Everybody." Bendriouich breaks down Morocco's street-style scene into three categories.
First, there are the people who are "far removed from fashion," like his mother, aunts, and neighbors. Then, there are the kids who "want to look exactly like what they see on the internet," with the latest graphic T-shirts, sneakers, and jeans. Finally, the most interesting category, in Bendriouich's opinion, is made up of those who are "hybrids" of the two groups — like the girls in hijabs who still want to look Instagrammable. "They're the ones doing something really different."
The influence of the internet goes both ways, of course, and international brands are also taking notice of what's happening on the streets of Morocco. Traditional babouche slippers, for example, can be found on the Gucci runways. "When this happened, Moroccans started laughing," says Bendriouich. "On the internet, people are comparing a Moroccan babouche with a Gucci babouche and saying, 'Look what happens when a Moroccan babouche goes to university and gets fancy.' " —Emilia Petrarca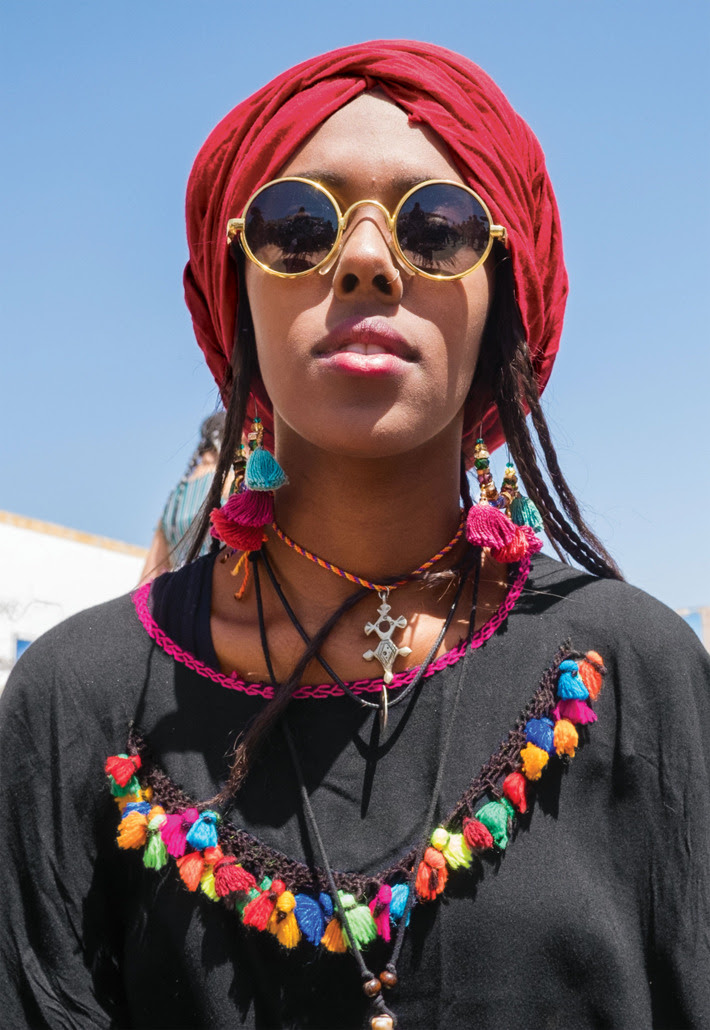 "The piece that she's wearing that's a kind of caftan or kameez is not traditional," says designer Amine Bendriouich, who gave us his local perspective on these photographs; it's more a result of this hybrid of influences. "Until recently, these colorful wool decorations were exclusive to some Berber pieces, like ceremonial clothing. In the last two years, I've started seeing more of this stuff. It's gone from a specific tribe to youthful fashion." Photo: Yoriyas Yassine Alaoui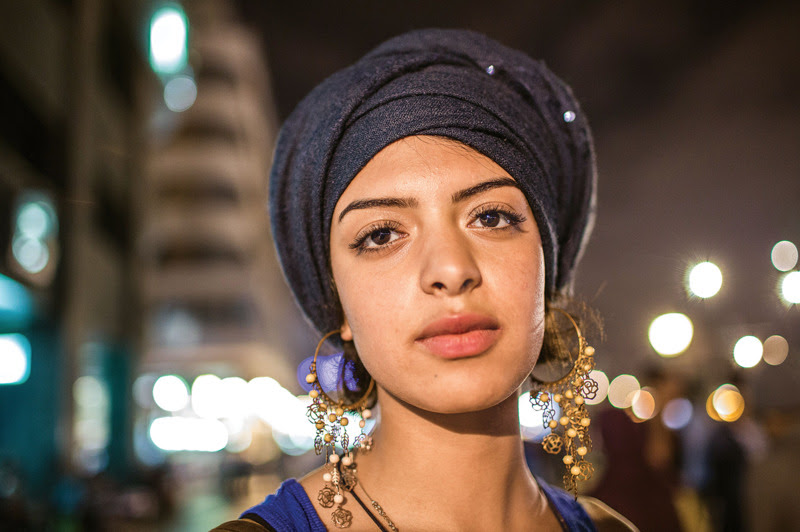 "I would call this girl the original 'mipster.' Muslim girls started this movement; they wear hijabs but in funky ways. I think it started in Morocco before it became a big thing in fashion. I see a lot of these girls who are beautiful and proud of who they are but at the same time very creative and stylish."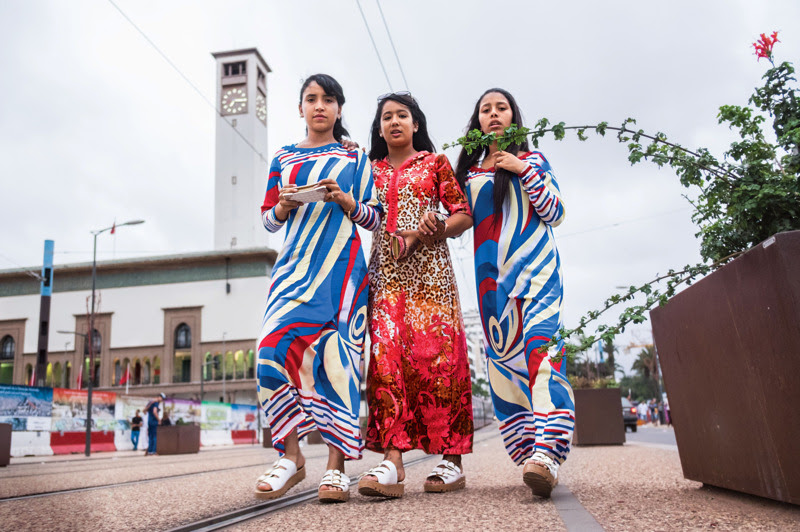 "These girls are wearing djellabas, and we can tell who is the leader. It's funny, it seems like they coordinate the way they dress. These fancy, Birkenstock-like sandals are also new." Photo: Yoriyas Yassine Alaoui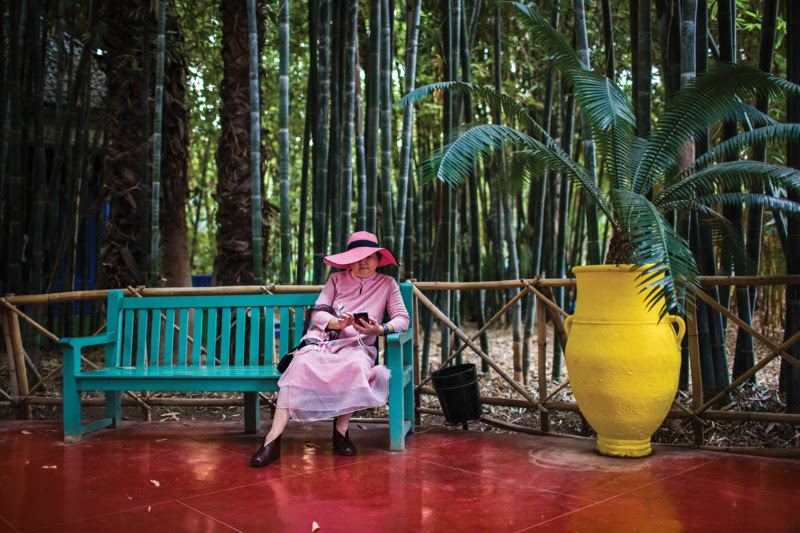 "This is in the Jardin Majorelle in Marrakech. This place is magic; whenever you go there, you see something like this." Photo: Yoriyas Yassine Alaoui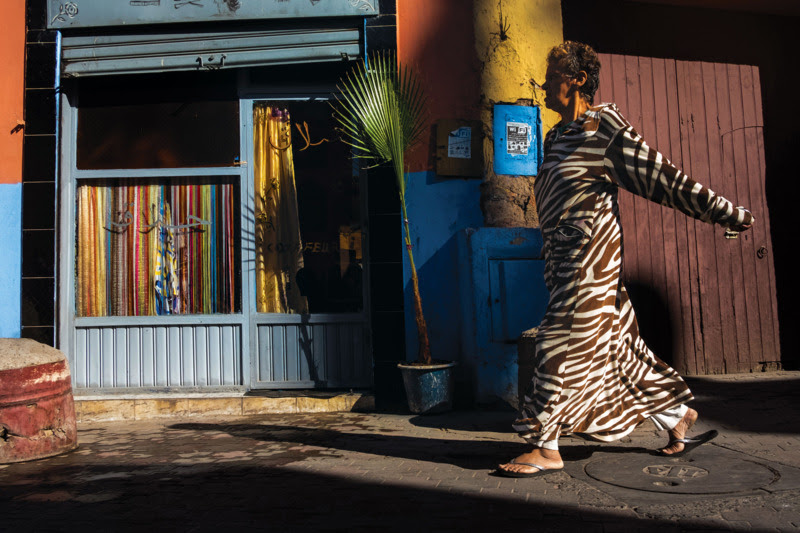 "For me, it looks like this woman has magic powers. She's got so much strength and pride in the way she walks. Maybe the street changes its looks to fit her outfit. She's disrupting all these straight lines with her zebra print. Animal prints are a very big trend for djellabas." Photo: Yoriyas Yassine Alaoui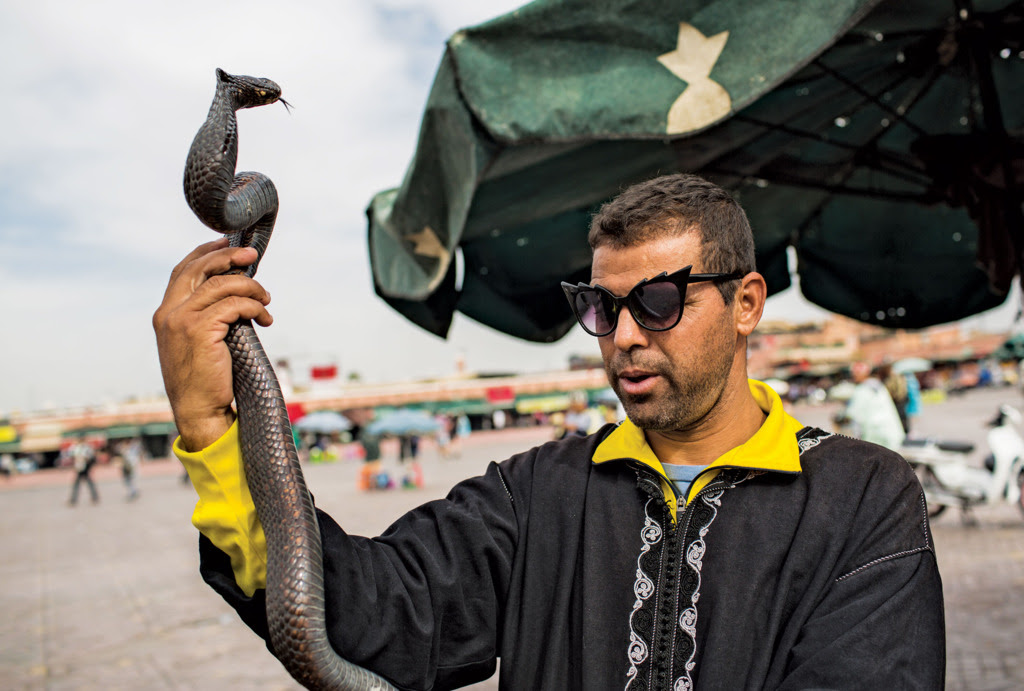 "This guy is wearing a black kameez with a flashy yellow underneath that pops out. The glasses look like they're Mugatu's from Zoolander. But he rocks them very naturally." Photo: Yoriyas Yassine Alaoui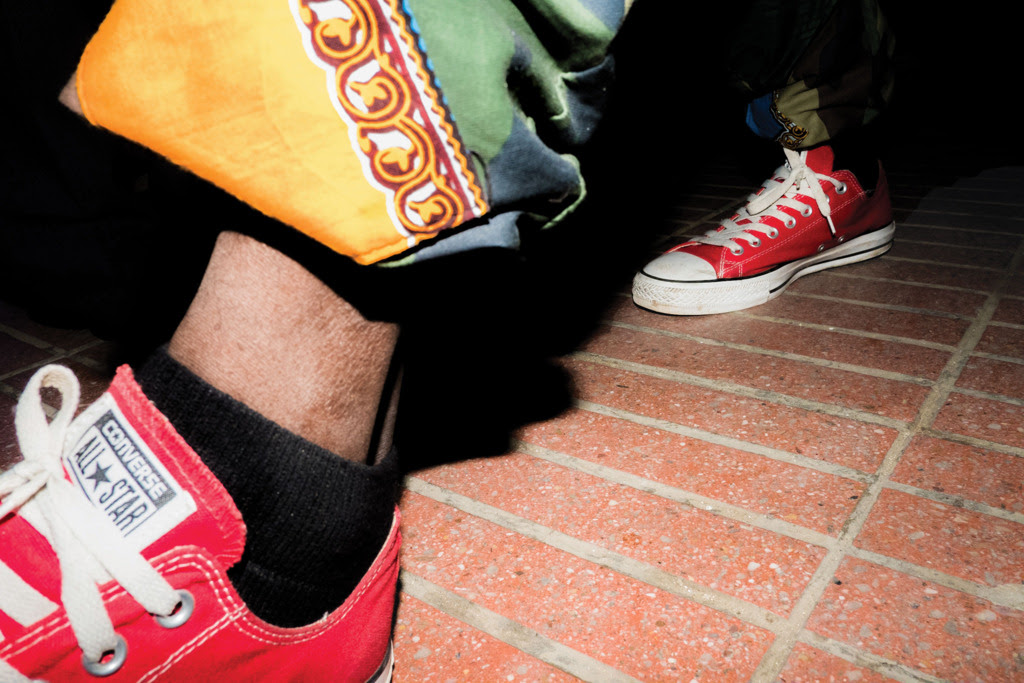 "Converse are everywhere in the world. They were born before the internet — before the hype — but everyone still loves them. People don't even ask themselves if they're a trend or not." Photo: Yoriyas Yassine Alaoui
"I know this man. He's 84 years old and has an antiques shop in the Medina, right by a juice bar. He's one of the most amazing people in Marrakech. He bought this jacket in Italy in 1958. He bought his bow tie and silk pocket square in London in the '60s. He's a natural-born gentleman." Photo: Yoriyas Yassine Alaoui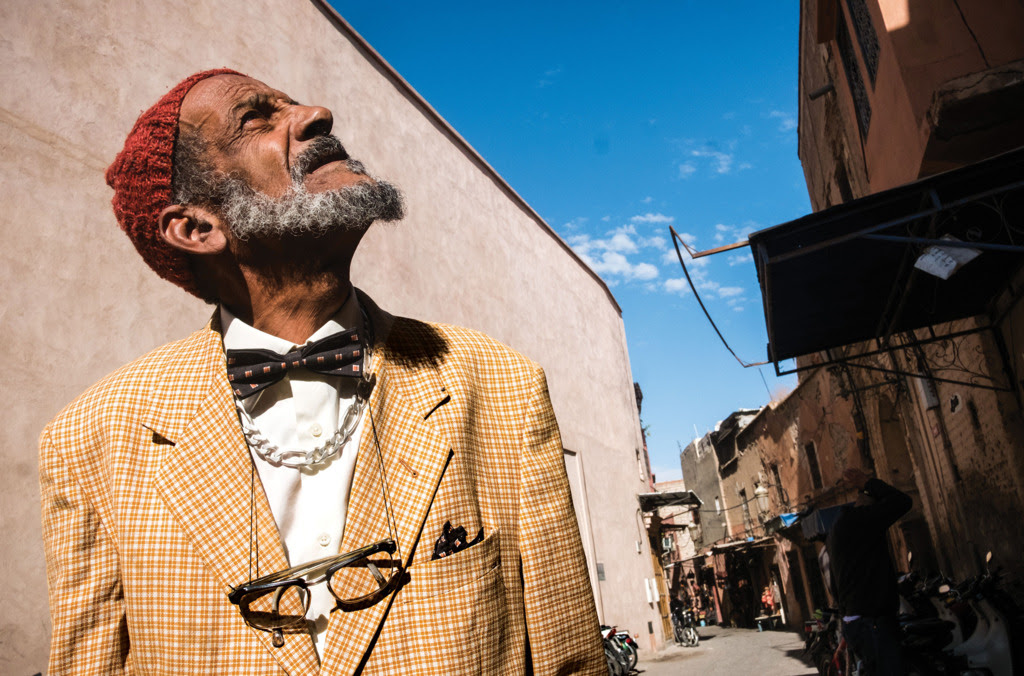 "I would call this: 'We are one.' " Photo: Yoriyas Yassine Alaoui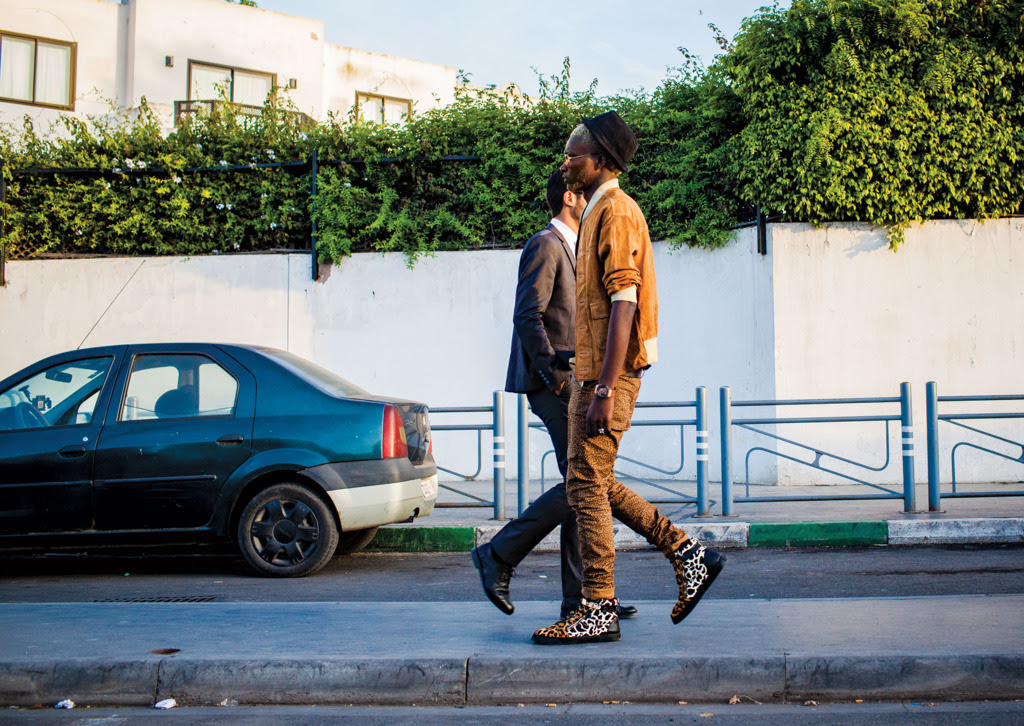 Casablanca. Photo: Yoriyas Yassine Alaoui
*This article appears in the November 27, 2017, issue of New York Magazine.