Contact: Jennifer Michels (pr@asta.org)
ASTA – American Society for Travel Agents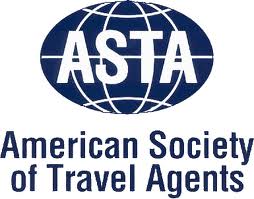 The American Society of Travel Agents (ASTA) held a signing ceremony here today with Abderrafih Zouitene, CEO of the Moroccan National Tourist Office, and other dignitaries and press from Morocco to officially announce the location chosen for ASTA Destination Expo 2015 (ADE-15) is Marrakech.
"Experienced travelers tell ASTA travel professionals they want to experience something exotic, something off the beaten path, something special when they travel," said ASTA President and CEO Zane Kerby. "And we think they will find that in the captivating destination of Morocco. By holding our next Destination Expo in Marrakech, ASTA members will have the opportunity to become specialists in this beautiful land. We already have more than 100 travel professionals registered to attend and expect several hundred more to join us next February," said Kerby.
Kerby thanked Abderrafih Zouitene, CEO of the Moroccan National Tourist Office, who was present for the signing, for offering to be the gracious host for the event. His office will be coordinating activities attendees will experience. Marrakech follows Merida, Mexico, which was the site for Destination Expo 2014 in March, and Dubai, the site of ADE-2013.
Anyone attending ADE-15, Feb. 26-March 1, 2015, at the Palais des Congres in Marrakech, will have the opportunity to take pre- and post-Expo tours ranging from the medieval city of Fez to Jewish heritage sights. They will visit the Atlas Mountains, stay in fine hotels in Casablanca, Rabat, and Zagora or have the option of staying in a Merzouga dunes camp. They also can experience the service of Royal Air Maroc, which is offering ADE-15 attendees significant discounts on air fare.
Registration is now open online for ADE-15. Members of the press wishing to attend are asked to email their request to jmichels@asta.org.
ABOUT ASTA
ASTA (American Society of Travel Agents) members represent 80 percent of all travel sold in the United States through the travel agency distribution channel. Together with hundreds of internationally based members, it is the leading global advocate for travel agents, the travel industry and the traveling public. ASTA's history of travel industry advocacy traces back to its founding in 1931 when it launched with the mission to facilitate the business of selling travel through effective representation, shared knowledge and the enhancement of professionalism. For more information, visit ASTA.org.
ASTA's sister association, The National Association of Career Travel Agents, represents a professional community of independent travel agents ready to assist the traveling public.