Arab Spring News: August 26, 2012
Arab Spring arts in the spotlight at London event 15 September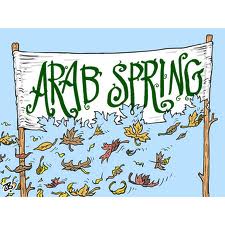 Arab League chief delivers pessimistic note on Arab Spring
Day at the beach breaks down barriers
Filmmaker Orwa Nayrabia missing in Syria
120 NAM Countries Head to Iran Despite Western Pressure
Arab Spring arts in the spotlight at London event 15 September
Ahram Online
The Southbank Centre, championing the arts in London, will dedicate 15 September a full day to the Arab revolutions, bringing together a group of artists and activists to delve into the art and workings of the Arab Spring. As part of Southbank Centre's …
Arab League chief delivers pessimistic note on Arab Spring
Bikya Masr
CAIRO: Arab League Secretary General Nabil Elaraby says in a Cairo Review of Global Affairs interview published today that the Arab region is headed toward a renaissance after decades of military rule, but cautions "nothing is going to come overnight."
day at the beach breaks down barriers
The Australian
BYPASSED thus far by the Arab Spring, West Bank Palestinians had a golden moment of their own last week when they surged on to Israeli territory in the tens of thousands to reach the sea. On the occasion of the Muslim feast of Eid al-Fitr, Israeli
Filmmaker Orwa Nayrabia missing in Syria
Bikya Masr‎
‪Since the beginning of the Syrian uprising in March 2011, part of the larger Arab Spring, also filmmakers have been on the death row of the ..
120 NAM Countries Head to Iran Despite Western Pressure
The Real News Network
Bio. Vijay Prashad is a professor of international studies at Trinity College. Among the many books he has authored are The Darker Nations: A People's History of the Third World and Arab Spring, Libyan Winter. He also writes regularly for Asia Times …
Comments are closed.