EIB – European Investment Bank : Backing for major North African solar project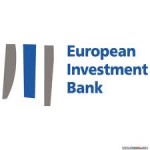 Near cloudless Saharan skies lend themselves to solar power generation. The EIB is taking the lead in Europe with the funding for a major complex in Ouarzazate in southern Morocco. Initially, this plant will generate up to 160MW of electricity per year, but this capacity could quadruple once the project reaches maturity; enough to power a town of 250,000 people.
EUR 345m has been committed to the Ouarzazate (pronounced "Wa-za-zat") project by a consortium of European public investors, over half the cost of the first phase. Of this, the EIB will contribute EUR 100m, a figure which will triple as the project develops. The plant will use parabolic-trough concentrated solar power technology. Mirrors will concentrate a large area of sunlight which is then converted to heat to drive a turbine connected to an electrical power generator.
Once fully developed, this solar complex will be one of the largest in the world. It will offer renewable energy and energy security to Morocco, as well as creating jobs and promoting an integrated local solar industry. In its first phase alone (by 2015), it will avoid the emission of 110,000 tonnes of carbon dioxide per year. This is the first project under the Moroccan Solar Plan and the largest scheme so far under the EU-backed Mediterranean Solar Plan. The latter aims to deploy 20 GW of additional renewable energy capacity by 2020.
EIB Vice-President Philippe de Fontaine Vive commented: "As the lead European financial institution on this project, the EIB is proud to contribute both its financing and its technical expertise acquired across Europe for all sources of renewable energy." The Ambassador Head of the EU Delegation to Morocco Eneko Landaburu said: "The European Union is strongly supporting the first flagship project under the Moroccan Solar Plan."
*European support:
EIB: €100m of a total of €300m (EIB Board approval on 13 December 2011)
EU: €30m (grant)
AFD: €100m
KfW/Ministry for Economic Cooperation and Development (BMZ): €100m
KfW Ministry for the Environment, Nature Conservation and Nuclear Safety (BMU): €15m